You may not want to look any further if you're eating. This pic is pretty yucky, but such a great resemblance of what happened in nursery today. Just so you know I warned you.
Our church building has its own toddler sized toilet just off the nursery room. I was visiting when Kennedy decided she needed to poop. I was given strict orders to "stand outside the door and don't look at me. I'll tell you when I'm done!" Upon the next command I went in to help wipe. Just as the toilet was "flushing", I looked down to see this (see image below).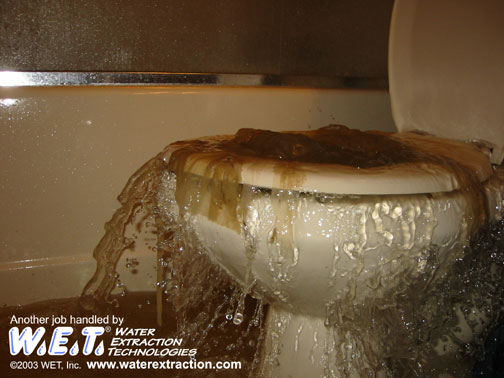 That's right... she clogged it! Clogged it AND it overflowed. Where's Roger's poop knife when you need it! Apparently when installing toddler sized toilets, they didn't factor in the size of my 3 year old daughter's poop.
During all this where is Justin? Peacefully enjoying Elders quorum while his wife is mopping up the bathroom floor. Yuck! (Word to the wise: Don't go in the Amethyst building nursery bathroom with your shoes off. I couldn't find any bleach:)